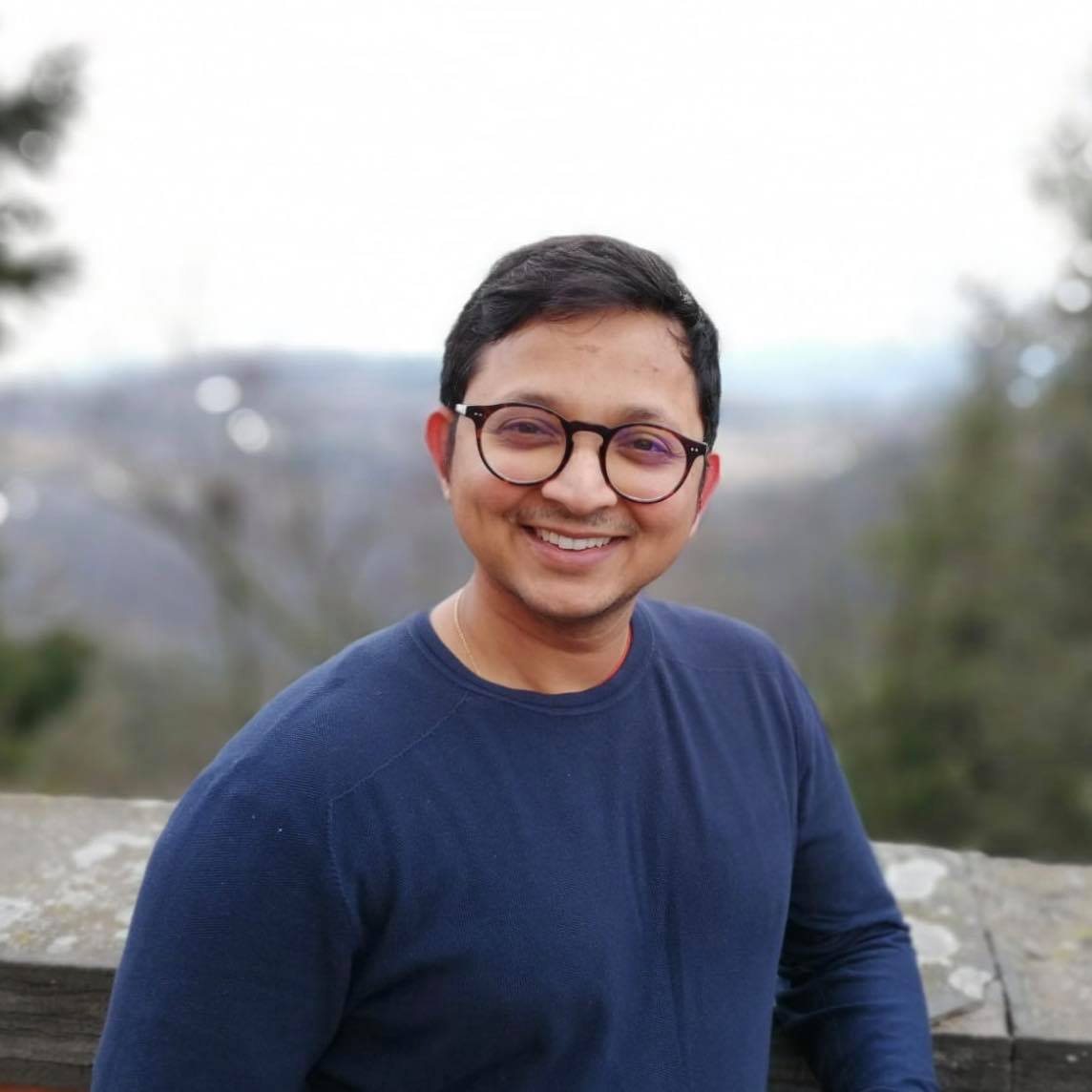 Nitin Shukla
Research Student
GoLP/Instituto de Plasmas e Fusão Nuclear
Complexo Interdisciplinar
Instituto Superior Técnico (IST), 1049-001, Lisboa,
PORTUGAL
Email: nshukla@ist.utl.pt
Skype: nitshukla

---
About me: I have a solid background in plasma physics, astrophysics, massively parallel kinetic simulations, laser-matter interactions, and High Energy Density Physics. My research focuses on the generation of magnetic fields by Weibel/Current filamentation instability and the Biermann battery, relevant in both experimental plasmas generated by lasers and in astrophysical situations. My research activity combines theoretical and high-performance computing to address the outstanding interdisciplinary question.
Research interests
My research activity deals with analytical and numerical investigations of the kinetic behavior of astrophysical and laboratory plasmas. Part of my studies has been devoted to explore from a theoretical point of view waves and instabilities in unmagnetized and magnetized plasmas. During my Ph.D., I have gained extensive experience in numerical methods for particle in cell (PIC) simulations. My experience includes working in the area of collisionless shocks, particle acceleration in turbulent magnetic fields arising from plasma instabilities such as the Weibel/Current filamentation instability and by the Biermann battery mechanism.
Magnetic field generation
Magnetic field growth is often attributed to the turbulent dynamo, which requires the existence of an initial seed field. Scientists agree that during the period before recombination, when the cosmic microwave background was generated, there was no magnetic field. Therefore, some other processes are required to generate the seed magnetic field; this problem is known as magnetogenesis. One of my research interests is in understanding the generation of the magnetic field in the unmagnetized plasma. These issues are discussed in the three publications below:
Laser matter interactions
Very recent prospect of probing astrophysical phenomena in the laboratory by using ultra-intense lasers or particle beams has been the leitmotif of my research. In fact, exploring laboratory surrogates capable of reproducing astrophysical mechanisms under controlled conditions is a promising path to gain physical insights that would be otherwise inaccessible. These issues are discussed in the three publications below:
N. Shukla, K. Schoeffler, E. Boella, J. Vieira, R. Fonseca, L. O. Silva, PRL undpreparation (2018) [ link]
P. K. Shukla, N. Shukla, L. Stenflo, Journal of Plasma Physics, 76 (1), 25-28 (2010) [ link]
N. Shukla, P. K. Shukla, L Stenflo, Physical Review E 80 (2), 027401 (2009) [ link]
Collisionless shocks
Collisionless shocks are pervasive in space and astrophysics. Furthermore, the tremendous advances in laser technology have allowed the first experimental observations of such nonlinear waves. However, despite these advances, several questions about their formation and dynamics are still open. These issues are discussed in the following publications:
N. Shukla, K. Schoeffler, J.Vieira, J. Mardon, B. Feldstein, R. Fonseca and L.O. Silva, PRD undpreparation (2018) [ link]
E. Boella, K. Schoeffler, N. Shukla, G. Lapenta, R. Fonseca and L.O. Silva, Submitted to Physical Review Letters (2017) [ link]
Others
In addition to the above, I have examined several aspects of waves and instabilities in magnetized and un-magnetized plasmas. The work also included the study of the new and purely growing modes in quantum-plasmas. This is a new emerging sub-field of plasmas and is gaining a rapid momentum. This study can be of importance in the field of semiconductor physics as well as in astrophysical plasma where extreme temperature and density conditions prevail, such as white dwarfs. In our work, we have investigated a new kind of purely growing instability, which can spontaneously create magnetic fields due to the equilibrium polaritonic flows in an ultra-cold quantum electron–positron/hole plasma. The research work has been published in various international journals. My publications on these topics (and others) can be found in my google scholar webpage.
Selected publications
Publication info on scientific on-line networks