Welcome to the website of the extreme plasma physics team, the theory and simulation team of the Group for Lasers and Plasmas of the Instituto de Plasmas e Fusão Nuclear at Instituto Superior Técnico.
Our team is funded by the European Research Council through the Advanced Grant "Accelerates" (ERC-AdG2010 no. 267841) and the Advanced Grant "InPairs" (ERC-AdG2015).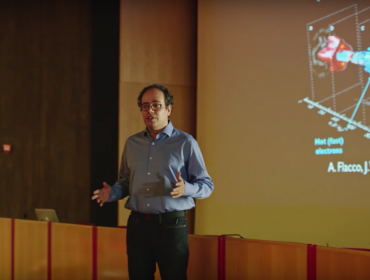 In the new institutional video of IST Luis OS has a cameo role presenting some of the Jorge V's work on the generation of intense B-fields in underdense laser-plasma interactions, which was
recently published in Nature Physics
.
Read more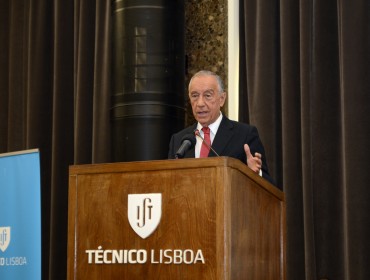 On May 23 2016, and on the celebration of the 105 years of IST, the President of the Portuguese Republic, Prof. Marcelo Rebelo de Sousa (in the picture), announced that he will award Luis OS the title of "Grande Oficial" of the "Ordem da Instrução Pública". This distinction is among the highest recognitions that can be bestowed to portuguese citizens or organizations by the President (
IST News…
Read more