Welcome to the website of the extreme plasma physics team, the theory and simulation team of the Group for Lasers and Plasmas of the Instituto de Plasmas e Fusão Nuclear at Instituto Superior Técnico.
Our team is funded by the European Research Council through the Advanced Grant "Accelerates" (ERC-AdG2010 no. 267841) and the Advanced Grant "InPairs" (ERC-AdG2015).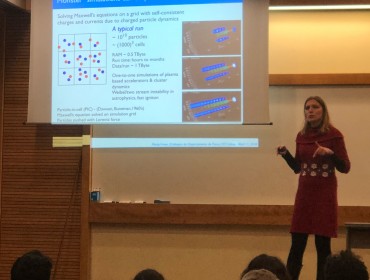 Marija V has delivered the
IST Physics Department
 Colloquium on April 11 with the seminar "Extreme Laser-matter Interactions". The Physics Department Colloquium is held every week and aims to show case national and international speakers of relevance to the research and educational activities of the IST Physics Department.
Read more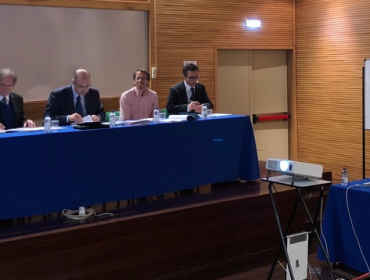 Diana A has been awarded her PhD on "Controlled Plasma Wakefield Acceleration for Particle Acceleration Towards the Energy Frontier" under the supervision of Jorge V and co-supervision of Luis OS. The thesis defense took place April 6 2018 in the presence of the thesis committee Profs. L. Alves, R. Bingham, P. Muggli, J.P.Bizarro, and J. Vieira. Many congratulations to the new Doctor Diana Amorim!
Read more