Welcome to the website of the extreme plasma physics team, the theory and simulation team of the Group for Lasers and Plasmas of the Instituto de Plasmas e Fusão Nuclear at Instituto Superior Técnico.
Our team is funded by the European Research Council through the Advanced Grant "Accelerates" (ERC-AdG2010 no. 267841) and the Advanced Grant "InPairs" (ERC-AdG2015).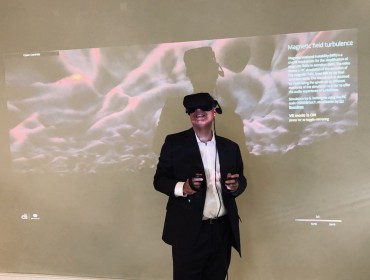 Hundreds of people visited Instituto Superior Técnico last Thursday (May 23rd) to celebrate its 108th anniversary. For the occasion, we let them dive into the plasma realm with virtual reality, sounds, images, and videos realized from our research (most of them available
here
).
Read more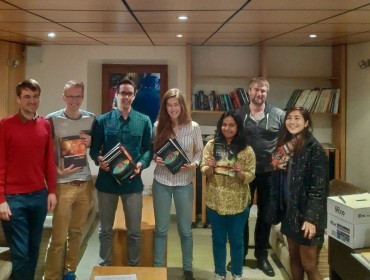 Fabio C was awarded the best talk
Journal of Plasma Physics
prize at 2019 Les Houches Plasma Physics School, with his presentation on "Particle-in-cell simulations of pair discharges at pulsar polar caps". Evan Heintz (University of Winsconsin), Alice Giroul (Queen Mary University of London) and Sonakshi Sachdev (Chennai Mathematical Institute) were…
Read more