Welcome to the website of the extreme plasma physics team, the theory and simulation team of the Group for Lasers and Plasmas of the Instituto de Plasmas e Fusão Nuclear at Instituto Superior Técnico.
Our team is funded by the European Research Council through the Advanced Grant "Accelerates" (ERC-AdG2010 no. 267841) and the Advanced Grant "InPairs" (ERC-AdG2015).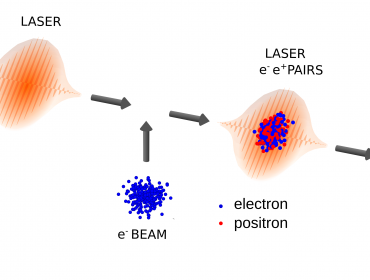 The work
Radiation-dominated injection of positrons generated by the nonlinear Breit-Wheeler process into a plasma channel
by former epp intern Dominika M and epp members Bertrand M and Marija V is now out in the journal Physics of Plasmas. In this paper, electron-positron pair generation by an orthogonal collision of a multi-PW laser pulse and a GeV electron beam by the nonlinear Breit-Wheeler…
Read more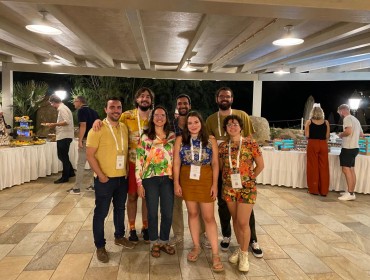 GoLP team members Carolina A, Chiara B, Bernardo M, Bernardo B, Nuno T and Mariana M went to Elba's island in Italy to attend the 2023 edition of the
European Advanced Accelerator workshop,
held on 17-23 September 2023. Bernardo M delivered a plenary talk, while Carolina A, Chiara B, Bernardo B and Nuno T presented a poster about their recent work.
Read more