Welcome to the website of the extreme plasma physics team, the theory and simulation team of the Group for Lasers and Plasmas of the Instituto de Plasmas e Fusão Nuclear at Instituto Superior Técnico.
Our team is funded by the European Research Council through the Advanced Grant "Accelerates" (ERC-AdG2010 no. 267841).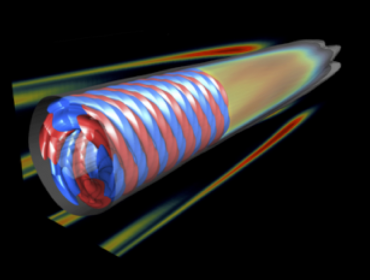 A new paper in Nature Communications
by Jorge Vieira et al. in the January 2016 issue demonstrates how to amplify optical tornados to unprecedented intensities. The paper generalizes the concept of Raman amplification to laser pulses with orbital angular momentum. Optical tornados have applications in compact accelerators and brilliant x-ray sources, faster optical communication devices,…
Read more
Two images (Marija Vranic 4 beam QED standing wave, and Paulo Alves' mini magnetosphere) submitted by our team have been selected as finalists for the European Science Photo Competition 2015 in the non-photographics media category. The finalists from each country are
here
. The winners in each category will be announced soon.
Read more